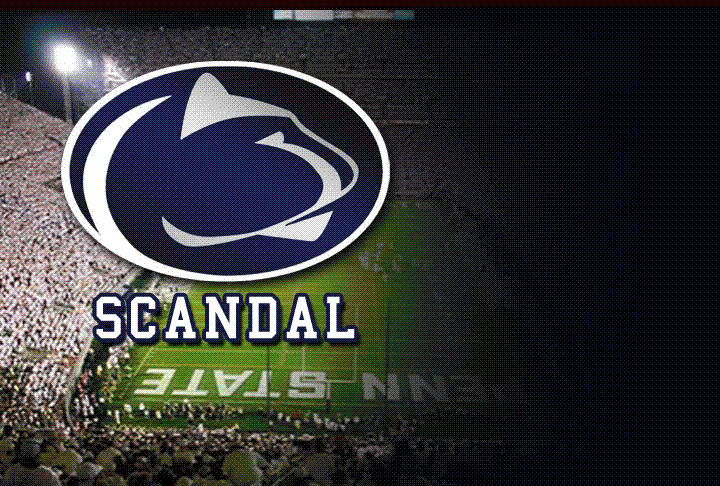 Penn State University has been hit by the worst form of crisis it ever could have anticipated, let alone prepare for. Following allegations that former Penn State assistant football coach, Jerry Sandusky, was involved in serial sex abuse of minors, the university community is shocked at the allegations of a series of sex abuse cases that may have been going on for more than a decade.
Sandusky's case has revealed an intricate web of what seems like cover-ups for years of a vice that has scarred many boys, who may have found themselves helpless in the hands of a child molester. The former coach is said to have used his powerful position as the coach of Nittany Lions to prey on young boys since 1993. One of the key witnesses in the Sandusky case has been Penn State Coach Mike McQueary, who, according to the jury report in this case, witnessed Sandusky sodomizing a young boy in the university locker room in 2002. He is said to have reported the matter to Coach Joe Paterno, who in turn reported to Tim Curley, the Penn State Athletic Director. McQueary also reported the matter to the university police and the official at the university in charge of police. Though he says that he was promised action would be taken as the jury report suggests, nothing was done, and Sandusky supposedly remained free to continue molesting young boys. Paterno has since been fired as head coach of Penn State's Nittany Lions.
The Penn State crisis has overturned the university with two major university officials being charged with perjury and failure to report suspected abuse. Timothy Curley and Gary Schultz are charged with perpetuating a despicable crime in the institution for many years. It is this series of cover-ups that shows an obvious case of lack of crisis communication management strategies within the university over a period of years. The university leadership showed a lack of quick response needed in crisis situations, to prevent a crisis from escalating (Coombs, 2011, p.139). The leaders in charge should have addressed the matter as early as 1993, when the abuse allegations started to emerge. At the moment, it looks like a clear case of negligence and cover-up that has cost Penn State University its previously glorious reputation.
Coombs (2011, p. 143) cites consistency as one of the vital forms of crisis communication management. In the case of Penn State University, there is a lack of consistency in the information relayed to the public through the media, as well as the information collected by the jury in the case. While Coach McQueary says he reported the incident he witnessed in the locker room, both Curley and Schultz deny this statement, perhaps as a desperate move to protect themselves. Besides, Pennsylvania police have also said that there are no records of McQueary having reported the incident at all. This has only worsened the situation by depicting the way the university leadership handled the matter as incompetent.
Penn State University leadership failed to adhere to the element of openness necessary in controlling crisis situations. Openness in communicating with the media, in disclosing information, and being honest show responsiveness to the needs of all involved (Coombs, 2011, p.145), a factor that Penn State University showed disregard for. With all these developments, authorities say that they will continue looking for more of Sandusky's victims, saying that a possibility of there being more than the 8 victims known so far, cannot be ruled out. This case has definitely elicited a lot of different reactions among different people, as has been evident in our discussions in class.
The intriguing case continues to unfold, as more victims indeed came forward this week, following Sandusky's appearance on television to deny sex abuse claims. Jeff Herman, a Miami attorney who specializes in sexual abuse cases says that he has, since November 5th, received three to five calls per day of possible victims tied to the Sandusky case. The Penn State community, and indeed the public, await to see what sentence Sandusky will face on all 40 counts of indictment for child abuse, although suffice it to say that no punishment could be enough to cover for the pain and trauma he may have caused so many boys over the years.
References
* Coombs, T. W. (2011). Ongoing Crisis Communication: Planning, Managing, Responding. 3rd. California: Sage Publications.